Jobsite description
In November 2020 started the construction in South Africa of the Vlakfontein reservoir in Benoni, Gauteng.
This infrastructure development is part of the Gauteng Department of Water & Sanitation's service delivery improvements to meet the increasing water demands of the area.
The concrete reservoir is due for completion in the first half of 2023.
The circular post-tensioned reservoir, which will store 213.4 million litres of potable water, is the country's largest cylindrical post-tensioned concrete reservoir, one of the biggest in the world. Due to its enormous size, it may also be classified as a dam.
CHRYSO expertise
The reservoir has a ground water drainage system which is constructed with 3 layers of 5 MPa no-fines concrete. The 8000m3 of no-fines concrete started with a 50mm thick layer of 9.5mm stone mix, following a 245mm and 125mm layer of 19mm size stone mix. These mixes were challenging, CHRYSO introduced CHRYSO®Easydrain solution.
CHRYSO®Easydrain mechanically and hydraulically binds the aggregates with the cement paste. It fluidizes the concrete, assisting with a homogeneous mix and improves the curing to reduce the chances of cracking.
Once completed an additional drainage layer of around 2200m3 of no-fines concrete was poured around the reservoir.
Once the no-fines concrete was completed, a layer of 200mm, 35MPa concrete was pumped in 13 pours of approximately 250m3 each. This mix has been designed with a shrinkage reducing admixture CHRYSO®Serenis.
CHRYSO®Omega 178 superplasticiser was combined to reduce water and assist with workability.
All reinforced concrete structures are water-retaining,  CHRYSO®CWA 10 crystalline waterproofing agent was used in the concrete walls and floor, to prevent water penetration into the concrete and protects the concrete and reinforcement against corrosive ground water, chemicals etc.
PRODUCT USED
CHRYSO®Omega 178
CHRYSO®Serenis
CHRYSO®CWA 10
CHRYSO®Easydrain
Project technical challenges
This project is significant in its innovative use of concrete and for the large volume of concrete used. Additionally, the challenges created by the variations in climatic conditions between summer and winter. High ambient temperatures were a particular constraint, as were the strict slump requirements specified.
This exceptional structure is a bold and overt statement of the strength and robustness of concrete. Due to the fact that it must resist large compression forces of water, no other modern construction material is better suited to this task than concrete.
---
Project participants
Client: Rand Water
Contractor: WBHO
Concrete supplier: PPC/Pronto RMX Benoni
Admixture Supplier: CHRYSO SAF
---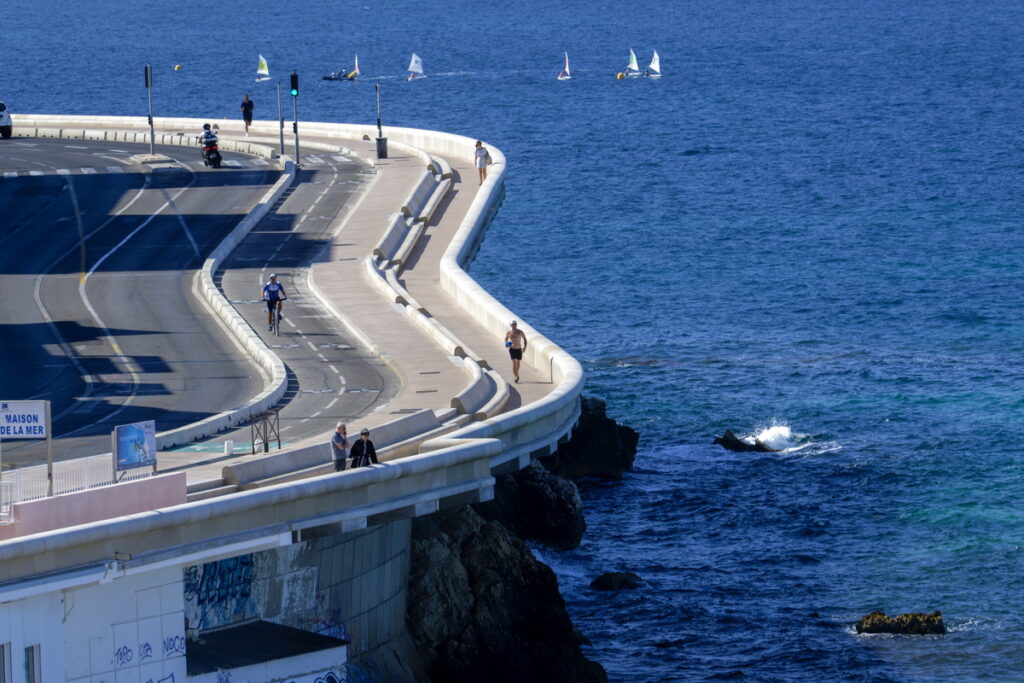 City infrastructure
Corniche Kennedy
The Corniche Kennedy bench in Marseille is 3 km long, between the Fausse-Monnaie bridge and the Sofitel Palm Beach hotel, making it the longest bench in the world.
Marseille, France
View reference
Corniche Kennedy

Real Estate
THE OUTPOST AL BARARI
The Outpost Al Barari project, located in Sealine, Mesaieed, Qatar, is an awe-inspiring desert retreat that embraces the essence of Qatar's natural environment and cultural heritage.
Mesaieed, Qatar
View reference
THE OUTPOST AL BARARI