Jobsite description
The Pumping Energy Transfer Station (STEP) is located about 70 km northeast of the city of Agadir in Morocco, in the province of Taroudant, it covers an area of ​​100 hectares.
This new station will strengthen the energy independence of Morocco and increase its renewable energy development program.
With an installed capacity of 350 MW, the Step Abdelmoumen will require 48 months of work and its commissioning is scheduled for the first half of 2022.
CHRYSO expertise
The Abdelmoumen jobsite involves building two water reservoirs at different altitudes, and between the two, at a low point, a powerhouse comprising reversible pump-turbines.
The water stored in the upper reservoir will be released into a waterway downhill towards the lower reservoir.
The 350MW hydroelectric plant will be installed between the two reservoirs along the waterway.
CHRYSO experts participated in the construction of two water storage basins with a volume of 1.3 Mm3 each, of the production plant installed on the hillside and buried with two reversible groups, with the creation of a 3 km transfer line, including 1 km underground, over a natural height difference of approximately 550 meters.
This station will store electricity and will be able to deliver energy in a few minutes with very good efficiency.
Water storage basins and production plant required high performance concrete. Superplasticizer CHRYSO®OPTIMA 175 M, produced locally,  was selected for this project.
The technique of wet-laid fiber shotcrete fiber was praised for the realization of the penstock.
PRODUCTS USED
Superplasticizer: CHRYSO®OPTIMA 175 M
Shotcrete: CHRYSO®TARD CHR
Addition to Shotcrete: synthetic macro-fibers CHRYSO®Gunita 50S
Shotcrete accelerator: CHRYSO®Jet 1000 AF
Project technical challenges
For this project, the production of class C40 / C50 concrete with long workability was required. Using CHRYSO®OPTIMA 175 M superplasticizer allowed to produce high performance concrete with high resistance and a reduced W/C ratio.
Combined with the CHRYSO®Jet 1000 AF stiffener, Synthetic macro fiber , Gunita 50 S, has been specially chosen to meet specific specifications for the calculation of energy (E= 500 joules minimum) in the performance of shotcrete. Performance obtained on site, E = 650 J average.
---
Project participants
Contractor: Office national de l'électricité et de l'eau potable (ONEE)
Consortium : Vinci Construction Group and the electromechanical company Andritz Hydro
---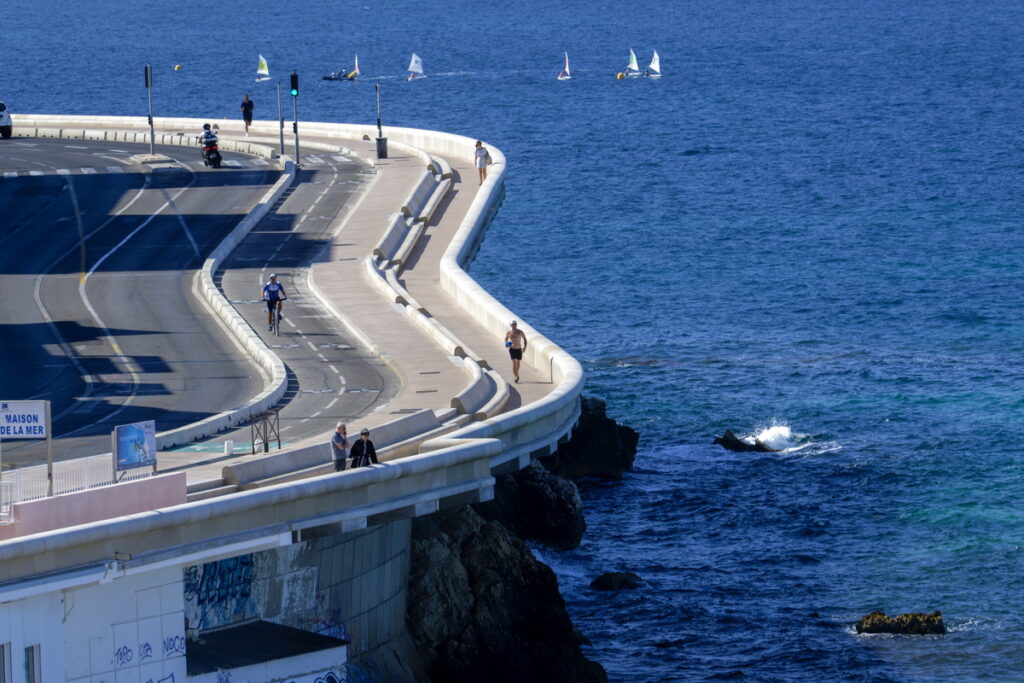 City infrastructure
Corniche Kennedy
The Corniche Kennedy bench in Marseille is 3 km long, between the Fausse-Monnaie bridge and the Sofitel Palm Beach hotel, making it the longest bench in the world.
Marseille, France
View reference
Corniche Kennedy

Real Estate
THE OUTPOST AL BARARI
The Outpost Al Barari project, located in Sealine, Mesaieed, Qatar, is an awe-inspiring desert retreat that embraces the essence of Qatar's natural environment and cultural heritage.
Mesaieed, Qatar
View reference
THE OUTPOST AL BARARI