Jobsite description
Based in Kourou Space Base, Guyana, Ariane 6's major jobsite started in June 2016 is currently being finalized. The construction of the launch pad building of the future Rocket will end at the beginning of 2020. The development of the Rocket Launch will continue until its launch.
CHRYSO expertise
This jobsite represents 55 000 m3 of concrete, 35 000 m3 for flues structures, 2 tunels for jet engine evacuation, 180 meters long. It is one of the main structure of this new launch pad. The other two are technical building and mobile portals as a 6000 tons' « steel cathedral » measuring 100 meters hight.
With a strong experience gained on the construction sites of Ariane 4 and 5, CHRYSO team provided a recognized expertise for this such major Project.
Several laboratory and in situ tests with CHRYSO/SAM local team support, have allowed to develop a mix design for concrete including a superplasticizer, CHRYSO Fluid Optima 224 and synthetical fibrilled Micro-fibers, Fibrin 1950D.
PRODUCTS USED
Superplasticizer: CHRYSO®Fluid Optima 224
Synthetic microfibre: FIBRIN 1950 D
Special admixture: CHRYSO® Remblai Dose
Project technical challenges
For this Jobsite and more particularly for flues constructions, launch pad building foundation, water tower and its ditch launch pad, CHRYSO Technical teams provided an answer to three main challenges:
Concrete stability (bleeding risk with local materials)
90 minutes Open Time
High early strengths & 28-day compressive strength
---
Project participants
Owner: European Space Agency (ESA) / Cnes
Consortium: Eclair 6 consortium leaded by Eiffage Génie Civil
---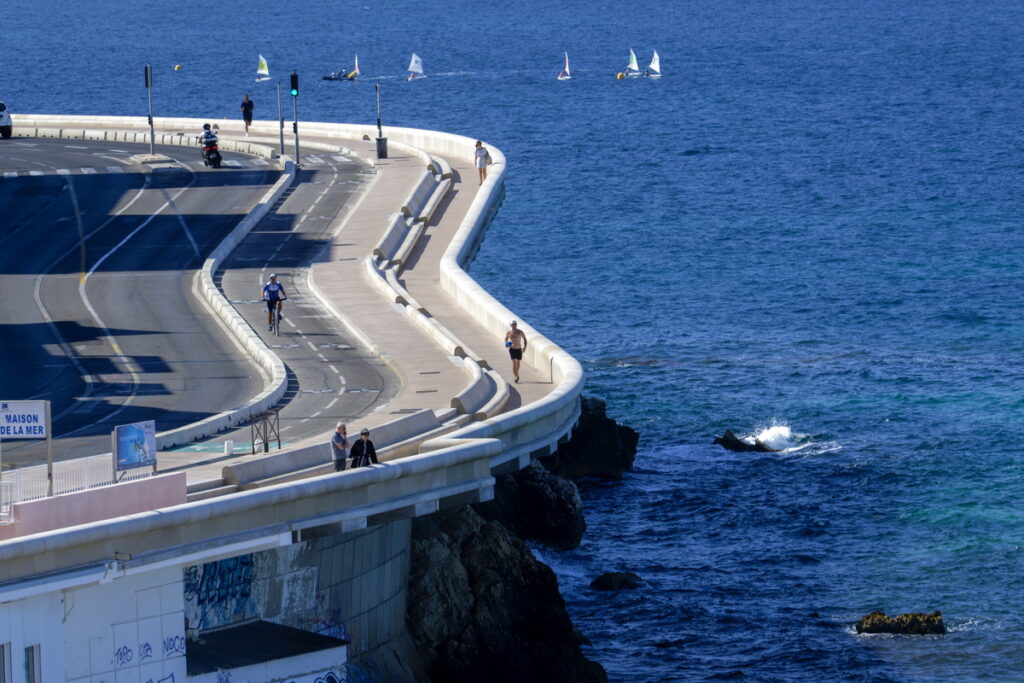 City infrastructure
Corniche Kennedy
The Corniche Kennedy bench in Marseille is 3 km long, between the Fausse-Monnaie bridge and the Sofitel Palm Beach hotel, making it the longest bench in the world.
Marseille, France
View reference
Corniche Kennedy

Real Estate
THE OUTPOST AL BARARI
The Outpost Al Barari project, located in Sealine, Mesaieed, Qatar, is an awe-inspiring desert retreat that embraces the essence of Qatar's natural environment and cultural heritage.
Mesaieed, Qatar
View reference
THE OUTPOST AL BARARI