Jobsite description
The Outpost Al Barari project, located in Sealine, Mesaieed, Qatar, is an awe-inspiring desert retreat that embraces the essence of Qatar's natural environment and cultural heritage. The resort is designed with 21 luxurious lodges, each featuring private pools, offering an exquisite fusion of nature-centric experiences and world-class hospitality.
The focal point of the project is the 2,250 square meters of waxed concrete, intended to deliver an enchanting and resilient surface. The surface preparation work commenced in the first week of September 2022, with the completion date set for the 15th of October 2022.
CHRYSO expertise
This project incorporates CHRYSO's innovative and versatile product range. The CHRYSO® BetonCire microtopping offers a seamless and elegant flooring solution, providing durability and easy maintenance.
CHRYSO® Decowash and CHRYSO® DecoLav surface retarders enhance the exposed concrete by revealing the natural aggregate, resulting in a stunning natural look that complements the desert landscape.
PRODUCTS USED
CHRYSO® Decowash Nano
CHRYSO® DecoLav P03
CHRYSO® Color C 920
CHRYSO® BetonCire
Project technical challenges
The main contractor, Urban Landscape, was notably impressed by CHRYSO's previous BetonCire work, which led to their confidence in CHRYSO's capabilities for The Outpost Al Barari project. For this venture, CHRYSO delivered a custom "Café Crème Light" shade, using the pigment "Terre Ombre Chypre Natural," which perfectly complements the desert rose color representative of Qatar's rich natural landscape.
---
Project participants
Contractor: Urban Landscape
---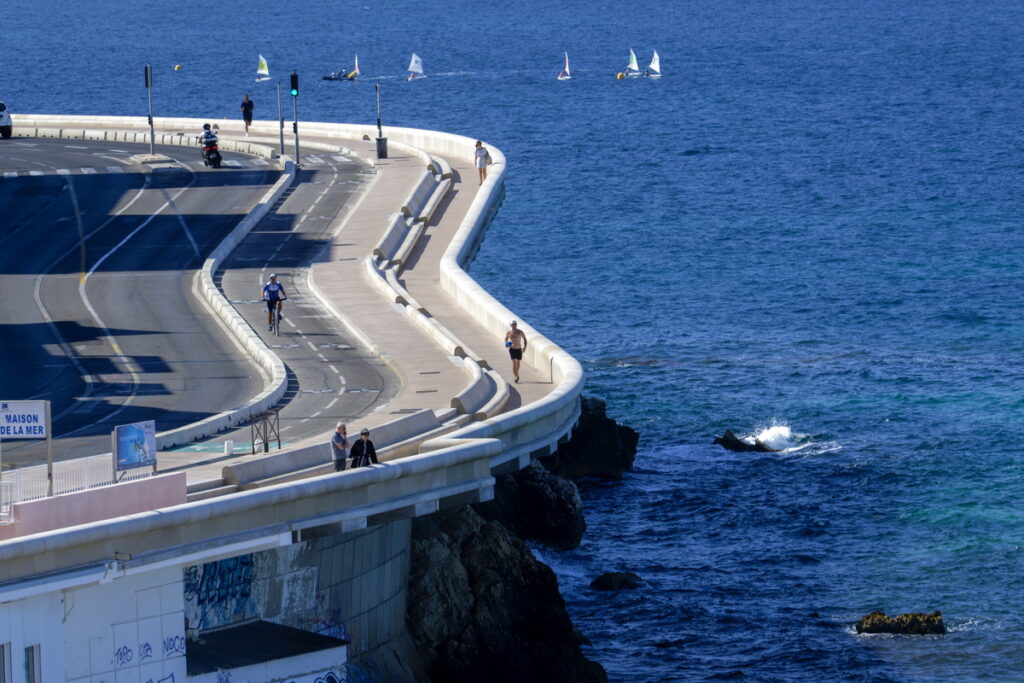 City infrastructure
Corniche Kennedy
The Corniche Kennedy bench in Marseille is 3 km long, between the Fausse-Monnaie bridge and the Sofitel Palm Beach hotel, making it the longest bench in the world.
Marseille, France
View reference
Corniche Kennedy
Reservoir/Dam
VLAKFONTEIN RESERVOIR
In November 2020 started the construction in South Africa of the Vlakfontein reservoir in Benoni, Gauteng. The circular post-tensioned reservoir, which will store 213.4 million litres of potable water, is the country's largest cylindrical post-tensioned concrete reservoir, one of the biggest in the world. Due to its enormous size, it may also be classified as a dam. 
Benoni, South Africa
View reference
VLAKFONTEIN RESERVOIR