Jobsite description
1915 Canakkale is a 3.6km suspension bridge being built over the Canakkale Strait in Turkey.
Located at the western end of the Marmara Sea, the bridge is expected to become the longest mid-span suspension bridge in the world, upon completion. This major construction site started in December 2017 and is expected to be completed in March 2022. Canakkale bridge is designed to span a distance of 4,608 meters in total, the span between each of the 318m tall bridge towers being 2,023 meters long.
Upon completion the Canakkale Bridge will become the longest bridge span in the world.
CHRYSO expertise
This impressive jobsite is full of challenges and CHRYSO supported this project with a large panel of products and tailor-made solutions to address durability and workability specifications.
This project represents 350.000 m3 of concrete work and CHRYSO provided its expertise to build key bridge structures' components, such as: Foot bases and concrete anchor blocks / Wall concrete and bridge feet for offshore casting.
Each tower foundation is positioned at a depth of around 40 meters on the sea bed, and the height of the steel towers is 318 meters.
PRODUCTS USED
Superplasticizers: CHRYSO®Optima 100, CHRYSO®Optima 160-B, CHRYSO®Optima 161
Plasticizers: CHRYSO®Delta 2210-1W, CHRYSO®Delta 467 WW
Project technical challenges
CHRYSO provided a wide range of solutions, especially CHRYSO®OPTIMA products which allowed for rheological consistency and 6-7 hours workability retention without any segregation.
CHRYSO®CLEAR Technology was also used to enhance the flowability of high fine content and low W/C concretes.
The high strength concrete complies with 120 year service life guarantee requirements.
---
Project participants
Constructor: DAELIM-LIMAK-SK E; C-YAPI MERKEZI JV
Concrete Suppliers: AKÇANSA (Heidelberg JV);  H.Çetinkaya Beton
---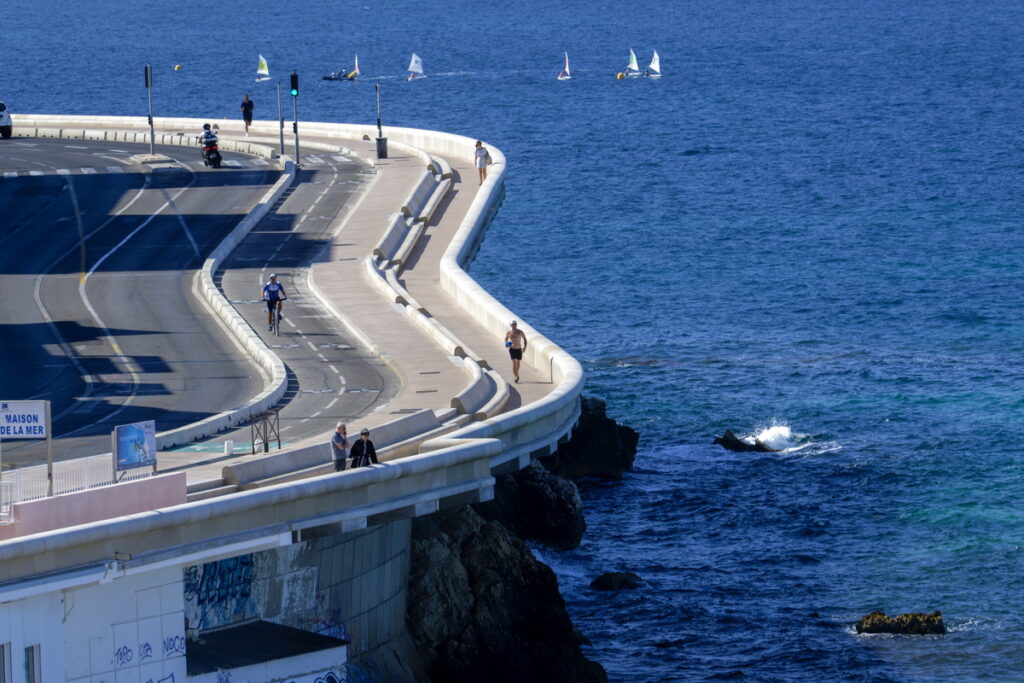 City infrastructure
Corniche Kennedy
The Corniche Kennedy bench in Marseille is 3 km long, between the Fausse-Monnaie bridge and the Sofitel Palm Beach hotel, making it the longest bench in the world.
Marseille, France
View reference
Corniche Kennedy

Real Estate
THE OUTPOST AL BARARI
The Outpost Al Barari project, located in Sealine, Mesaieed, Qatar, is an awe-inspiring desert retreat that embraces the essence of Qatar's natural environment and cultural heritage.
Mesaieed, Qatar
View reference
THE OUTPOST AL BARARI