Jobsite description
The future Block 162 office tower located in downtown Denver will total 55 000 m2. This high-rise building is designed at 30 stories.
Parking will be on floors 2 through 10 (9 floors of podium parking), as well as three below-ground levels.
Block 162 will have about 2800 square meter of retail space and a lobby on the ground floor. Offices will be on the 11th through 30th floors. The 11th floor also will house a fitness center, lounge and outdoor deck space.
CHRYSO expertise
The construction site represents a total volume of 43,000 m3 of concrete.
2200 m3 of Mass Concrete footing were used at ground level.
White decorative hexagonal shape 1m-diameter columns at first floor and, columns-walls throughout structure were both poured using class C60 – 68 MPA concrete.
Cast in place decks (slabs) were of classes C30-C40 -C50.
CHRYSO®Fluid Optima 258 EMx superplasticizer was selected for this project and CHRYSO expert teams provided technical support for both plant site production of concrete & job site assistance for foundation.
Beyond excellent early strength performance, CHRYSO®Fluid Optima 258 EMx allowed for very good workability retention and pumpability.
It provided the capability to pump 300m³/hour with 4 pumps and with optimal mixer truck rotation time.
PRODUCTS USED
Superplasticizer: CHRYSO®Fluid Optima 258 EMx
Project technical challenges
The outstanding performance and robustness of CHRYSO®Fluid Optima 258 EMx allowed for the production a wide range of concrete from C20 to C60, with both grey and white cements, and 20% fly ash content with reduced carbon footprint.
---
Project participants
Owner: Patrinely Group and USAA Real Estate
Project manager: Swinerton
Concrete supplier: Martin Marietta
Photo credits : Ryan Dravitz Photography
---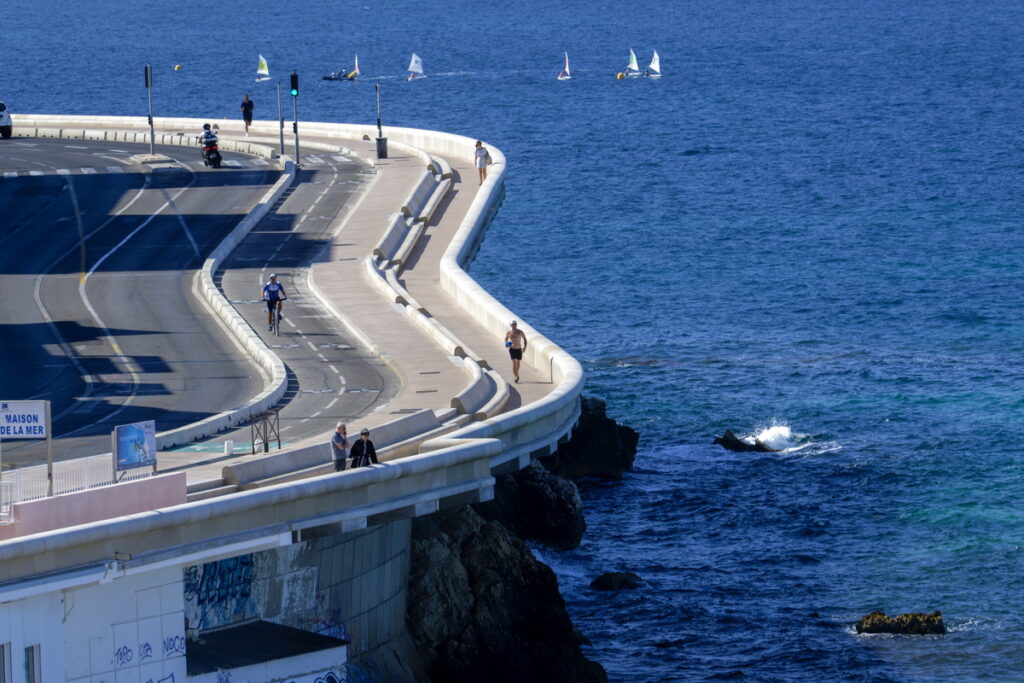 City infrastructure
Corniche Kennedy
The Corniche Kennedy bench in Marseille is 3 km long, between the Fausse-Monnaie bridge and the Sofitel Palm Beach hotel, making it the longest bench in the world.
Marseille, France
View reference
Corniche Kennedy

Real Estate
THE OUTPOST AL BARARI
The Outpost Al Barari project, located in Sealine, Mesaieed, Qatar, is an awe-inspiring desert retreat that embraces the essence of Qatar's natural environment and cultural heritage.
Mesaieed, Qatar
View reference
THE OUTPOST AL BARARI