Jobsite description
In 2010, the Brussels government asked the regional public bodycitydev.brussels to revitalize the Cureghem site in Anderlecht, Belgium.
This large-scale urban program, renamed CityGate, divided into three complementary mixed phases, will change the face of this district over a total area of ​​more than 90,000 m².
The first works began in 2017 with the first phase of the project, CityGate I, which aims to meet the needs of the district in housing, economic activities and equipment.
CHRYSO expertise
This fantastic new construction project is located in a green setting, on the outskirts of Brussels.
The CEMEXA / CHRYSO teams participated in the creation of 3000m2 of fluid cement screed on this set of buildings.
PRODUCTS USED
Sreed:  CHRYSO®Mobicem C20
Evaporation Reducing Agent: CHRYSO®Screed Finish EBA 50
Project technical challenges
For the pouring of this liquid cement screed, the technical challenge was to pour the screed when the site is not completely "weathertight".
This configuration requires the selection of a high-tech screed solution.
The technical teams and the applicator combined the robustness of the CHRYSO®Mobicem C20 screed with the high protection of the CHRYSO®Screed Finish EBA 50 curing and fixing agent, to ensure good surface cohesion and obtain a robustness screed with a beautiful surface finishing .
---
Project participants
CONTRACTOR: Grammyco
ARCHITECT: BINST ARCHITECTS
APPLICATOR & PRODUCER / TRANSMIX: GEBROEDERS MAES BVBA – Beveren
PRODUCER: MAES VLOEI-MIX
---
City infrastructure
Porte Bleue
At the heart of the large-scale Euroméditerranée project in Marseille lies the Porte Bleue, an exceptional development comprising four separate buildings housing offices, homes and shops.
Marseille, France
View reference
Porte Bleue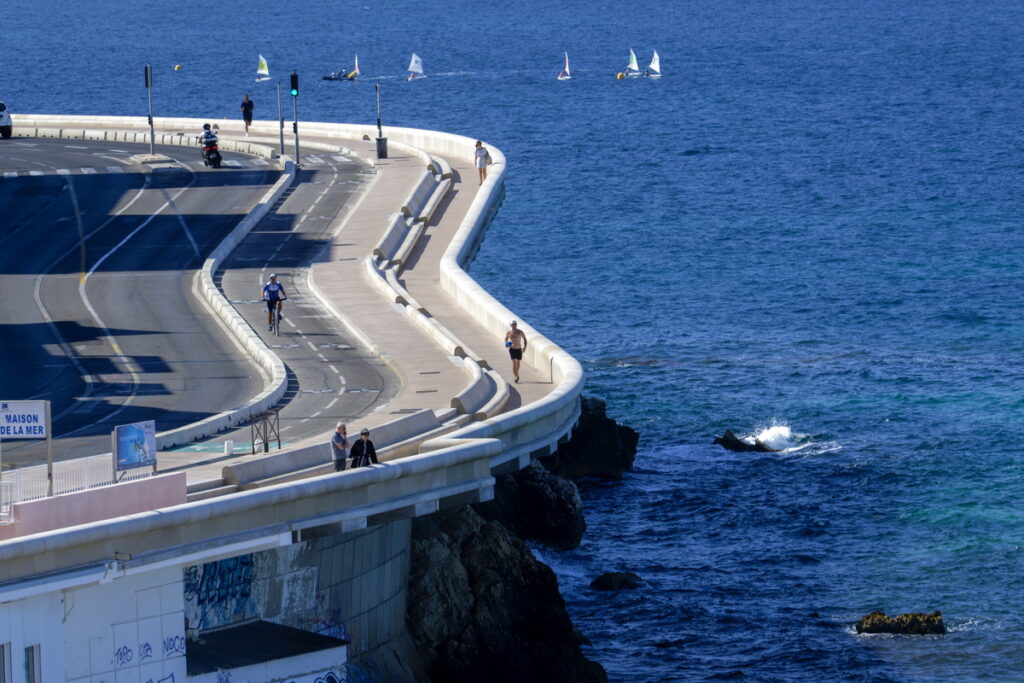 City infrastructure
Corniche Kennedy
The Corniche Kennedy bench in Marseille is 3 km long, between the Fausse-Monnaie bridge and the Sofitel Palm Beach hotel, making it the longest bench in the world.
Marseille, France
View reference
Corniche Kennedy