Jobsite description
At the heart of the large-scale Euroméditerranée project in Marseille lies the Porte Bleue, an exceptional development comprising four separate buildings housing offices, homes and shops.
Launched in 2016-2017, this building evokes Mediterranean construction methods with its facades adorned with multiple concrete vaults. The brainchild of PietriArchitectes, the Porte Bleue is a bold architectural statement, inviting everyone to take part in the city's new boom.
CHRYSO EXPERTISE
To produce the prefabricated parts, a low-carbon, self-leveling concrete was made using Teil's white cement Ecocem slag to give the building its distinctive colour.
CHRYSO solutions played a crucial role in admixing this low-carbon concrete: the plasticiser CHRYSO®Optima 145 made it possible to obtain a fluid concrete while maintaining its workability, the viscosifier CHRYSO®Plast V90 reduced segregation and the material's sensitivity to variations, and the bubble-reducing agent CHRYSO® AB 42 improved the facing quality of the precast parts. PIERI(r) Clarol 200 demoulding oil was also used to facilitate the demoulding process for concrete parts.
PRODUCTS USED
CHRYSO®Optima 145
CHRYSO®Plast V90
CHRYSO® AB 42
PIERI®Clarol 200 demoulding oil
Project technical challenges
This combination of materials and admixtures successfully met the challenges of the site, while guaranteeing durability, aesthetic quality and environmental performance. But it also participated to major concrete's carbon footprint reduction, assessed at 25% to 30% from our customer.
---
Project participants
Architecture firm: PietriArchitectes
Client: Constructa Promotion
General contractors: GTM SUD/Vinci Contruction in partnership with Eiffage Construction
General contractor: BET Yves Garnier
---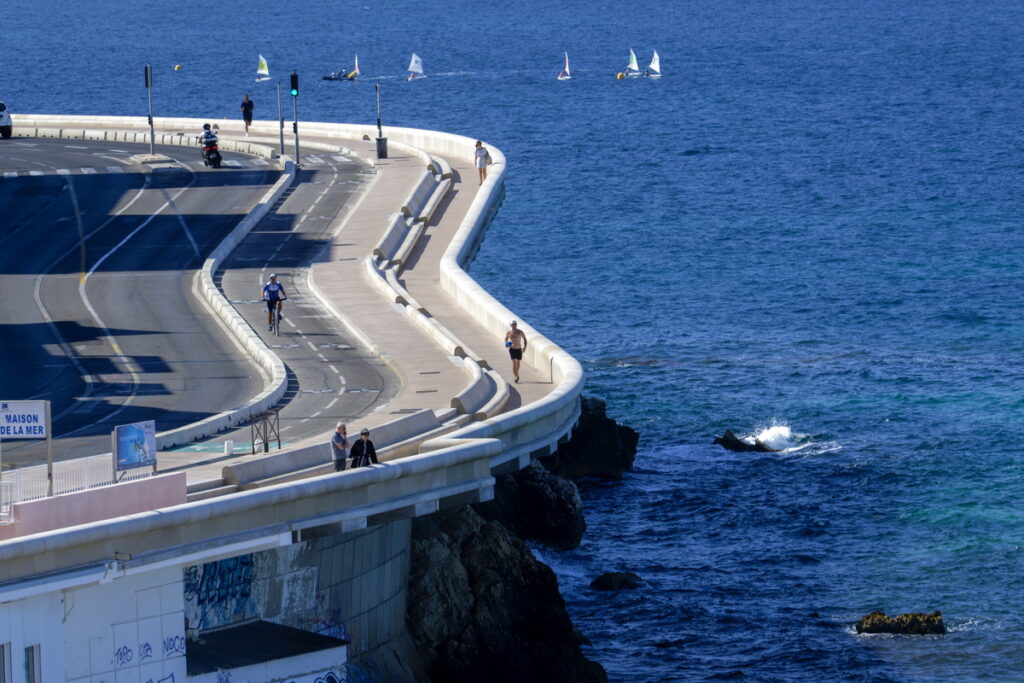 City infrastructure
Corniche Kennedy
The Corniche Kennedy bench in Marseille is 3 km long, between the Fausse-Monnaie bridge and the Sofitel Palm Beach hotel, making it the longest bench in the world.
Marseille, France
View reference
Corniche Kennedy

Real Estate
THE OUTPOST AL BARARI
The Outpost Al Barari project, located in Sealine, Mesaieed, Qatar, is an awe-inspiring desert retreat that embraces the essence of Qatar's natural environment and cultural heritage.
Mesaieed, Qatar
View reference
THE OUTPOST AL BARARI